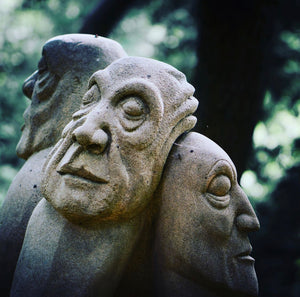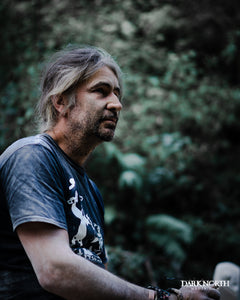 Andrew Vickers aka Stoneface
Andrew Vickers is a Sheffield artist & sculptor based in Storrs Wood. He is a dedicated artist that has created artwork for a wide range of clientele from Rockstars to political figures with his work spread across the world
Andrew began creating art back in 1996 when he worked as a dry stone Waller and he noticed that stone walls were being erected with no trace left behind to identify the Waller responsible. Andrew decided to be the first to leave my mark on the walls he built by carving stone faces and placing them in the wall, so that in years to come people would recognise his work.
Read more
Testemonials
Sharon P
" Just want to say THANK you for the amazing sculpture of Rosie / Rowan , its in the centre of my garden , love it!"
Samantha B
"Magical walk through the glade garden between the works of art on open days. Talented fella who does both big impressive pieces and things that are affordable and fitting in a more humble garden or Home."
Nick H
"I am blown away with my sculpture. Beautiful work of art – creative and fascinating! A family heirloom in the making."
Graham Oxley Previous Mayor of Sheffield
"When I was Lord Mayor due to requests by members of the public I launched an appeal with the support of The Royal British Legion, Sir Nick Clegg and Lord David Blunkett to raise money to provide a memorial for local members of the Armed Forces who have fallen in various Wars and campaigns since the end of the second World War. To provide such a memorial I approached a well known Artist in Stone Andrew Vickers ' Stoneface ' who has a workshop on the borders of Stannington/Bradfield. I requested a memorial that did not glorify war and was broadly neutral and could be a gathering point for people of any religion or none.
Andrew responded very well to this challenge and produced a fine memorial which fits this brief situated in Storrs Lane, Stannington/Bradfield."
Ian S
"Ordered a Green man through Andrews website and couldnt have been happier with the results. fantastic customer service and and an amazing peice of art"